Nike KD7 "Good Apples"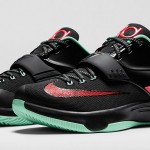 The much anticipated Nike KD7 "Good Apples" will be hitting stores this weekend and it's a great looking colorway with an interesting story behind it. As the release's nickname would imply, these kicks are inspired by apples. Kevin Durant, the shoe's namesake, compares a basketball court to an apple orchard and shots to apples. He takes only the good shots/apples and leaves the bad ones. Given that Durant has won the NBA scoring title four out of the last five years, we would tend to give KD's metaphor the benefit of the doubt. A mostly black upper is hit with Action Red (red apples) and Medium Mint (green apples) accents all around.
Via Nike:
The reigning MVP tailors his shooting drills around numerical imbalances and efficiency, with a philosophy based on prioritizing. This approach has become a fun competition within the game for Durant. "Let's say you have 40 apples on your tree," says Durant. "I could eat about 30 of them, but I've begun limiting myself to 15 or 16. Let's take the wide-open three and post-up at the nail. Those are good apples. Let's throw out the pull-up three in transition and the step-back fade away. Those are rotten apples."
The Nike KD7 "Good Apples" drops on Saturday, October 4th, for $ 150 at House of Hoops by Foot Locker and Footlocker.com (starting at 8am EDT). Check out the Launch Locator to see if a location near you will be carrying the "Good Apples." The release will also be available in kids grade school sizes.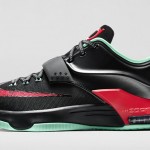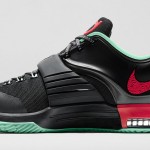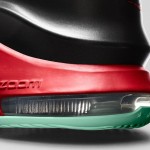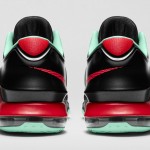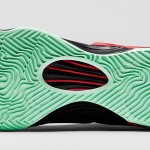 No comments yet.
No trackbacks yet.
about 5 years ago - No comments
A 1989 Classic A Nike Basketball Retro returns. The Nike Air Flight '89 is back in all-white, faux ostrich leather side panels and bold 89 detailing on the heels. See more detailed images below and pick these up in stores Friday, October 2nd for $ 110. Check out Launch Locator for stores.