hhcblog
This user hasn't shared any biographical information
Posts by hhcblog
Although Drake's OVO Fest didn't kick things off as planned, with headliner Frank Ocean suffering a vocal tear and having to cancel his Day 1 appearance, the show must go on and Drizzy treated fans to star-studded cast of special guests for Day 2. In addition to the previously announced performance by James Blake, the OVO Fest stage was also graced by the likes of Kanye West, The Weeknd, Miguel, A$AP Rocky, TLC, Lil Wayne, Diddy, Ma$e, J. Cole, Big Sean, French Montana and Wale. This could be the reason behind Drake and Ma$e's recently shared photo together, but don't rule out the possibility of the two collaborating in the future. Down below check out some of the fan-captured videos from the show as we wait for some high definition material to surface.
Kanye West – "New Slaves":
Drake and the Weeknd hug during "Crew Love":
Miguel – "Adorn":
A$AP Rocky – "Fuckin' Problems":
TLC – "No Scrubs":
Ma$e and Diddy – "Feel So Good":
Directed by Zack Warren. Casey Veggies gives us a new visual from his Life Changes project. PREVIOUS: Casey Veggies Brings Out ScHoolboy Q, & Dom Kennedy in L.A. (Video)
More >
By Maurice Bobb
Move over Jay Z, looks like director Jason Pollock has "decoded" Drake's lyrics. The documentary auteur gave a commencement speech at Schenectady High School recently and managed to turn the OVO frontman's hip-hop quotables like "YOLO,""Started From the Bottom" and "No New Friends" into memorable and motivational teaching moments and, thanks to the Internets and Complex, it was all captured on a must-watch video.
The Toronto MC's "YOLO" acronym sparked countless jokes, memes and GIFs that will forever live in infamy in the annals of social media, but somehow, the creator of "Undroppable" a web series and upcoming documentary that has doubled as a social-media driven campaign to promote the importance of a high school education and reduce the school's dropout rate, found a way to use it as a positive message to the Schenectady graduates.
"You Only Live Once is about living every day to the fullest, because you only live once," he said. "You Only Live Once is about making sure that every day we tell the people that we love that we love them; YOLO. YOLO is about doing as much as we can every day to try to help our community, because we only live once."
Twitter and Instagram has turned "No New Friends" into a hashtag for the ages, but Pollock flipped the mantra in his speech, urging the students to hang onto their true friends.
"'No New Friends' does not mean to sit in your basement and not talk to anybody because 'No New Friends.' 'No New Friends' doesn't mean to block yourself off from the world," he said. "And 'No New Friends' doesn't mean don't make new friends, because you obviously need to make new friends. And as you go to college, and you grow up, there are going to be a lot of different people that come in your life and come in and out of your life. Some of them are going to call you themselves your friend. Some of them you're going to think are your friends. Some of them aren't your friends."
"But to me 'No New Friends' is so important because what No New Friends to me means is that there are a few people in your life who you grew up with and truly know you, and they are your real friends," he continued. "And let's make sure that we value these real friends. A real friend is someone whom you can say a sentence to and they know ten thousand words behind that sentence. And there aren't that many people in our lives like that. And I'm thirty-one now, and the people that I grew up with in high school truly are my real friends still to this day, and I haven't let them go and I'm never going to let them go, and I highly suggest that all of you do the same."
Rounding out his Drake-inspired speech, Pollock ventured to explain Nothing Was The Same's "Started From the Bottom" with passion and gleeful aplomb.
"It doesn't matter if you're rich or you're poor. Started From The Bottom is really for everybody, because we all started from the bottom," he said. "We all have to start from the bottom with emotional stuff. We have to start from the bottom with, you know, maybe being depressed. We have to start from the bottom with maturity, with understanding of the world. With morals, with ethics. And so each of you had to start from the bottom, and now you're here. And I honestly congratulate you for that, and I want you guys to remember that 'Started From The Bottom,' and life in general, it's not about money and fame. You need to redefine what success is. And I think Drake is also trying to show us that the rappers and basketball players in our community aren't the only heroes. 'Started From The Bottom' is for all of you too. You graduates are truly leaders of this community, and let's give them a round of applause."
There was nothing funny about Kevin Hart being busted for DUI back in April. Today in court (August 5), the comedian pled no contest to one count of DUI in order to get off with just probation and some alcohol education classes. 
Reports TMZ:
TMZ broke the story … Kevin was charged with two counts of DUI stemming from his April bust, after cops say he flew down an L.A. highway at 90 MPH, almost crashed into a gas tanker and then bombed a field sobriety test. We're told his BAC was almost TWICE the legal limit — .15.

Kevin just pled no contest to one count of DUI — driving with a blood alcohol content of .08 or higher — in exchange the other count was dropped.

Kevin was sentenced to 3 years probation and 3 months of alcohol education classes.

Fact is … almost no one gets jail time for a first DUI, but it's still a sweet deal because Kevin admitted he was waaaasted.
Think Real Husbands of Hollywood star will take this lesson to heart? Let us know your thoughts in the comments.
–
Photo: Kevin Hart
Just as iconic hip-hop crew Run DMC teamed up with A-Trak for the Three Stripes, adidas Originals has unveiled a Run DMC-themed "Injection" pack to kick off its Fall/Winter 2013 season. Featuring a crew neck sweatshirt, hoodie, and matching sweatpants, the pack is highlighted by a special edition of the Superstar 80s – appearing in all its shell-toed glory, sans laces, and with Run DMC's logo emblazoned across the tongue. Limited to just 1,000 pairs worldwide, expect adidas' tribute to the pioneering rap group to be available soon at select adidas Originals stockists.

More >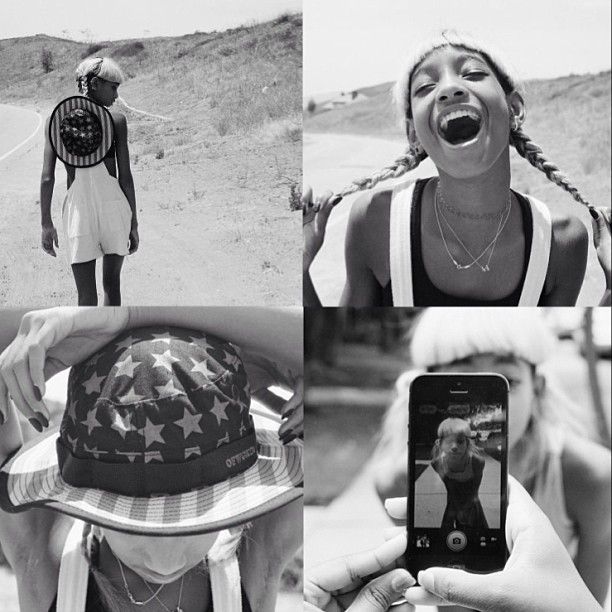 Willow Smith is back with another deeper-than-we-thought-a-12-year-old-could-feel track called "Drowning". Check out the melodic track that's all about being drowned by the actions of a deep love, plus Tamar Braxton's new "Love & War" album cover…
Apparently Willow Smith is going through some things. The pre-teen released a controversially sensual video "#SUMMERFLING" last month. Now she's back with a brokenhearted-style song featuring Mecca Kalani. The somber yet pretty piano-ballad is all about a girl who suffered a broken heart at the hands of the boy she loves. And he's watching her drown in her sorrows, yet he can't move on himself.
Check it out above.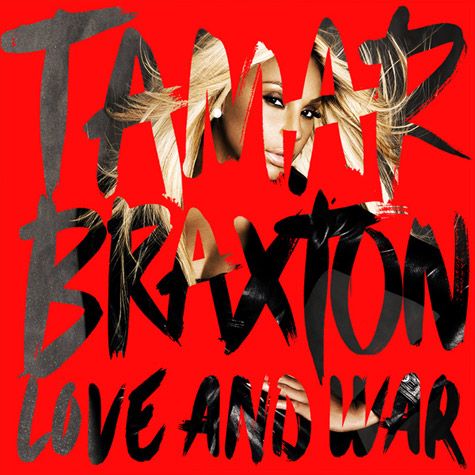 Tamar Braxton has released the cover photo from her forthcoming disc Love And War. Dropping September 3rd, the disc will feature the #1 single "Love and War", "Hot Sugar" (which premiered on "BFV") and her summer jam "The One."
In the meantime, fans can catch Tamar on the road with John Legend for the "Made to Love" tour starting October 20. And "Tamar & Vince" kicks off with a second season on WeTV this Thursday, September 5th.
Photos: Tamar Braxton Instagram, @willowjadensmith's IG
The Air Jordan 1, 2 and 3 in the "Legends of the Summer" pack are pictured together tonight courtesy of SoleFly's Carlos Prieto. Keeping in line with the previously seen pairs, each Jordan pictured comes complete with an all-red upper, snakeskin accents and a clean white inner lining. Stay tuned to Nice Kicks for any further info on this 3-pack of upscale Air Jordans, and let us know your thoughts on the Air Jordan "Legends of the Summer" pack in the comments.
---
© Brittany for , 2013. |
Permalink |
No comment |
Add to
del.icio.us

Post tags: Air Jordan 1, Air Jordan 2, Air Jordan 3, Legends of the Summer

Feed enhanced by Better Feed from Ozh
This new customized Nike Air Foamposite One might just dethrone Jeremy Scott's creations in the category of ostentatiousness. In a boastful display of tropical floral print, sneaker customizer GourmetKickz (aka Gourmet Kickz) applied two separate vignettes, one on the medial side, the other on the lateral. With a series of gradient tones in pink and aquamarine blended into the inner lining and the shoe's tongue mesh, GourmetKickz left the outsole in the original icy translucent colorway for contrast. Comes with matching insoles, laces, custom box, and all-over-print t-shirt, the Nike Air Foamposite One "305 Miami Beach" Customs by GourmetKickz is now available through request at af1king.com
The hammer has fallen on Alex Rodriguez, but it's not a lifetime ban. The New York Yankees third baseman has been suspended by Major League Baseball for the rest of the 2013 season and all of the 2014 season.
As has been well reported, A-Rod will appeal his suspension and will be playing tonight.
Deadspin reports:
Major League Baseball announced it will suspend Alex Rodriguez for the remainder of this season and all of 2014 for his role in the Biogenesis scandal. It becomes effective Thursday. That's 211 games, by far the longest PED suspension ever handed out by baseball. He will appeal, and is expected to be in the Yankees' lineup tonight.

From MLB's statement, the unprecedented punishment is

based on his use and possession of numerous forms of prohibited performance-enhancing substances, including Testosterone and human Growth Hormone, over the course of multiple years…for attempting to cover-up his violations of the Program by engaging in a course of conduct intended to obstruct and frustrate the Office of the Commissioner's investigation.
Of the dozen players under investigation, Rodriguez is the only one who did not strike a deal with MLB. Negotiations apparently went down to the wire, but Rodriguez is unwilling to admit wrongdoing in exchange for a shorter suspension (the lifetime ban talk was apparently just posturing), and will appeal his case. He can play while appealing, and will make his season debut for the Yankees in Chicago tonight.
So because A-Rod has refused to admit any wrongdoing and couldn't reach a deal, he gets a bigger suspension than any of the other allegedly involved players (here is a list). Who does this make look worse; Alex Rodriguez or Major League Baseball?
To be clear, if all goes to plan, Ryan Braun was suspended 65 games; the rest of the players 50 games and Rodriguez  214 games. That's million in lost salary (for the 2014 season, about million for 2013) for the Yankees slugger.
Let us know what you think of this debacle in the comments.
–
Photo: MLB
The teaser hit earlier today, and now we have the full song for you. The original version was a instant hit when it dropped back in January, and this Jay Z rendition is just as impressive. A visual for "Higher" is set to release on August 8, while the song is set to be available on iTunes August 13. Press play below, enjoy.