hhcblog
This user hasn't shared any biographical information
Posts by hhcblog
Feedly — a current favorite of Google Reader refugees and bloggers alike — will be launching a paid version of its popular, free service later this year. For just a few dollars a month, Feedly Pro will provide users with additional benefits like https support for secure feed-browsing, Evernote integration and article search, along with premium support services should the need for troubleshooting arise. The paid service should be available to desktop users in a few weeks — though a limited offer, lifetime membership was offered to the public on Monday and promptly sold out — and will cost a month. For more information, visit the Feedly site here.

More >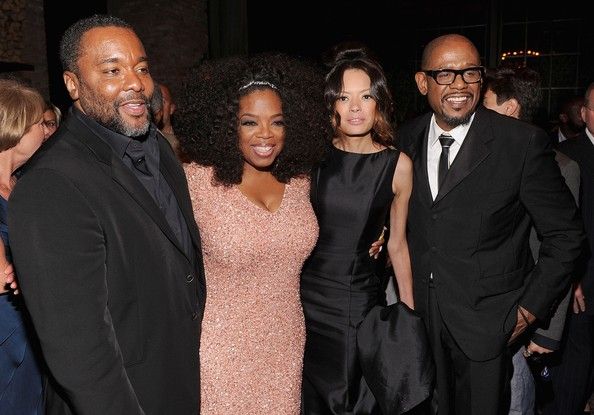 Monday night at the Ziegfeld Theater in NYC, your favorite stars' fave stars came out to celebrate one of the biggest movies of the year, Lee Daniels' The Butler. Check out the A-listers who sparkled down the carpet and those always make a fab appearance, inside…
It's Lady O! After debuting her MAJORLY BIG HAIR issue of Oprah Magazine on Monday, she showed up with her own big curls and a custom sequined THEIA cocktail dress for her big premiere for Lee Daniels' The Butler.
The reps from THEIA tell us her dress was fit and altered just hours before the premiere. THEIA's Creative Director, Don O'Neill, had the pleasure of meeting her for the first time. Nice.
She brought her man Stedman along and looked happy as pie about her big premiere. And we can't even blame her. Chick has her money and her man. Work.
Jane Fonda posed it up with the cast members and director Lee.
And Mariah, decked out in Tom Ford, rocked yet another matching arm sling with her look: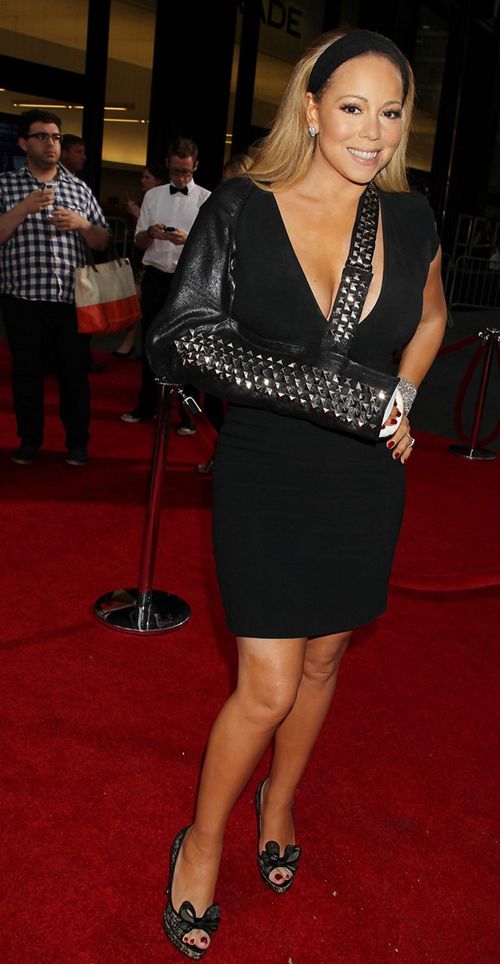 Missed a spot with that self tanner but she's still looking cute.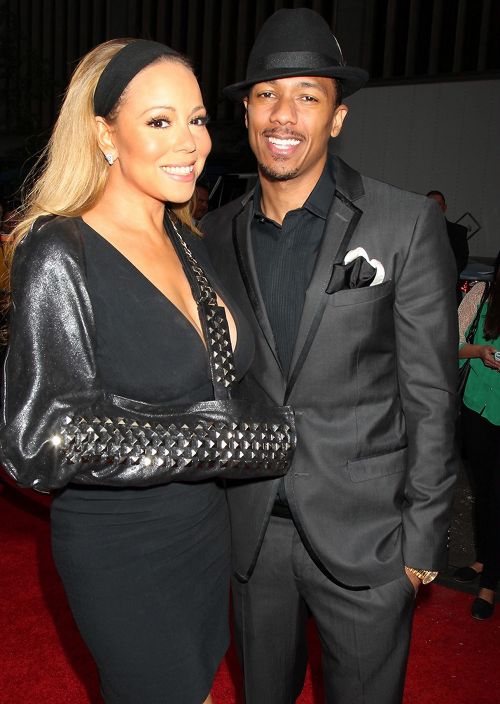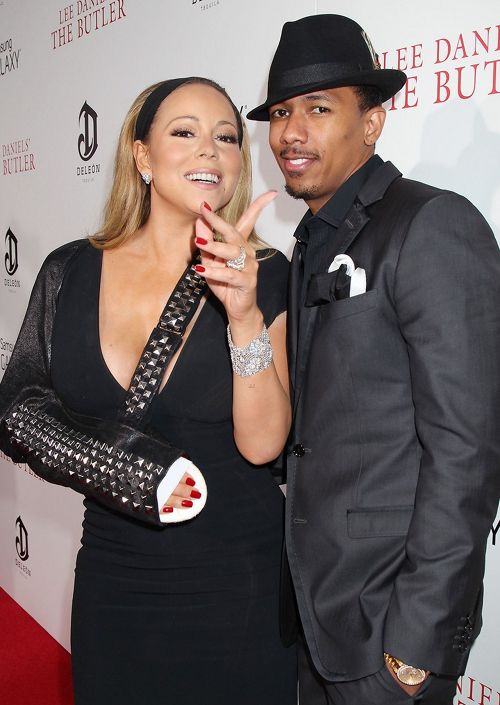 Her hubby Nick Cannon was there for support.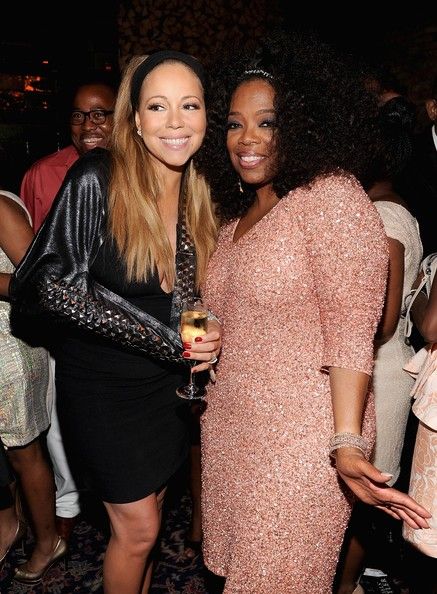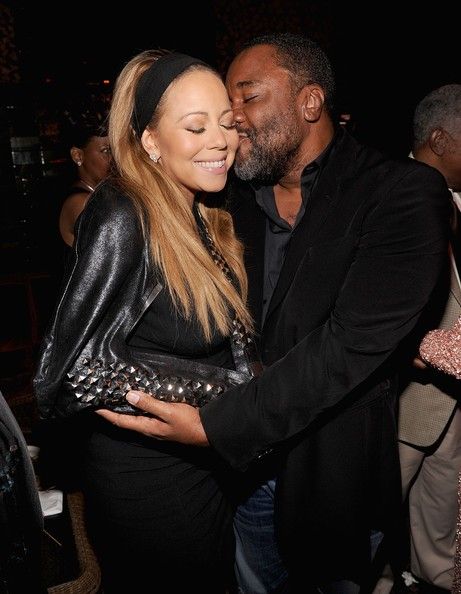 And she snapped cute pics with O and Mr. Daniels.
Heeeeeey fellas.
Forest Whitaker, the star of the movie who portrays former White House Butler Eugene Allen, hit the carpet looking great. He kept it dapper in Prada as his wife Keisha rocked a black Badgley Mischka gown to match her hubby. Lovely.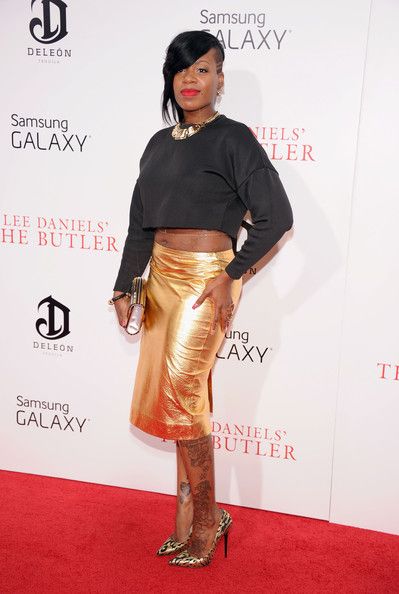 Fantasia brought out the black and gold and metallic leopard pumps. Not our fave look for her since we noticed she stepped her fashion game up recently and expected a sexy chic look. But we can appreciate the risk taking….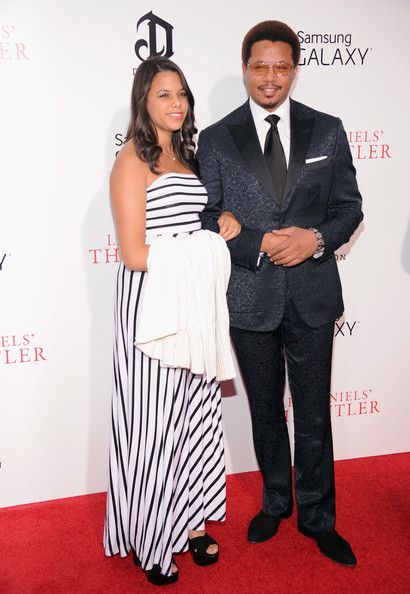 Co-star Terrence Howard brought his daughter on the carpet amidst horrible reports of him beating up his ex-wife again.
He also posed it up with co-star James Marsden who portrays late & former President JFK.
Keshia Knight Pulliam kept it fab in this black and white number. Flawless as usual.
Co-star Yaya Alafia brought her baby bump and new hubby to the carpet.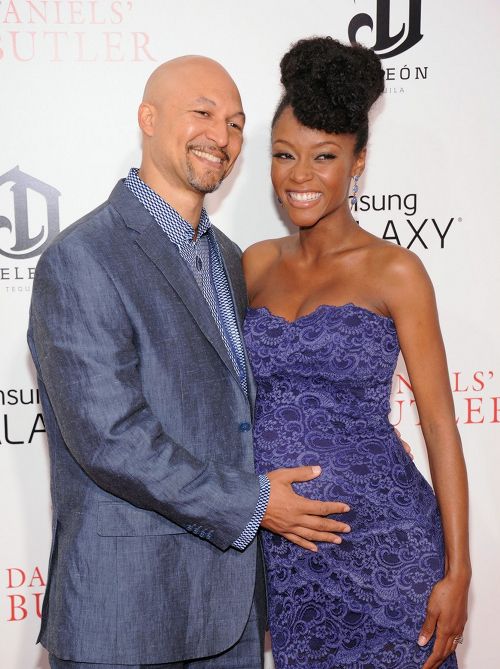 Pregnancy indeed suits her well. Such a cute baby bump!
Lenny Kravitz brought his real life Godmother, Cicely Tyson, as his date to his big premiere.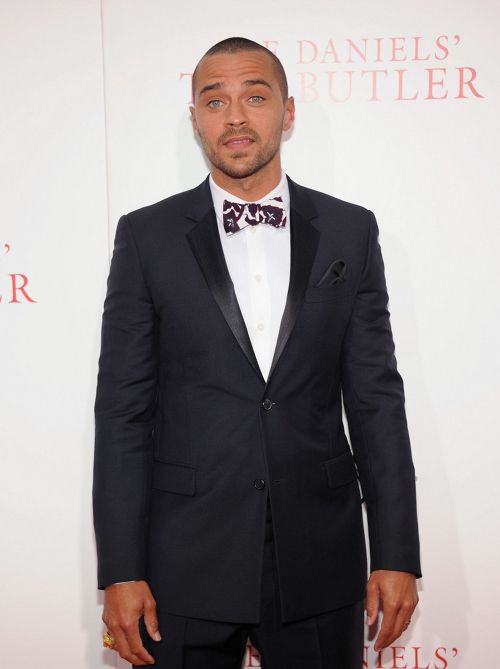 "Grey's Anatomy" star Jesse Williams popped up looking delicious. We feel a bit guilty drooling over a married man. Just a BIT….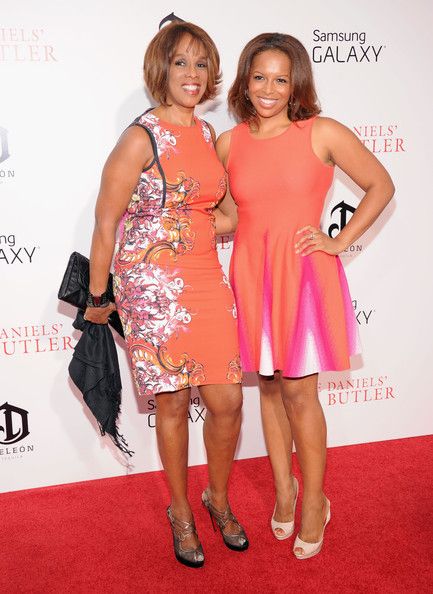 Gayle King brought her daughter Kirby on the carpet for her bestie O's big night.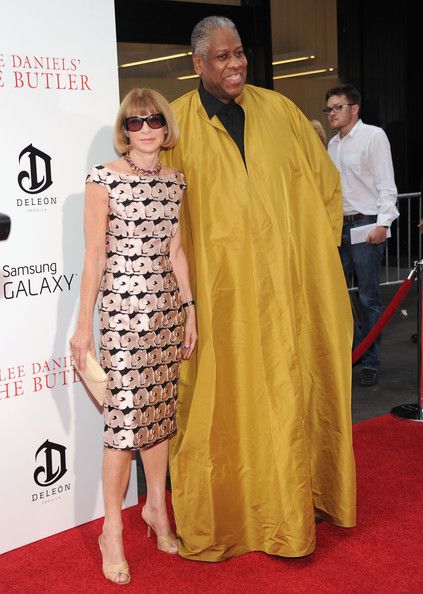 Andre Leon Talley and this big tented satin cape hit the carpet with Anna Wintour. Where are we going with this ALT?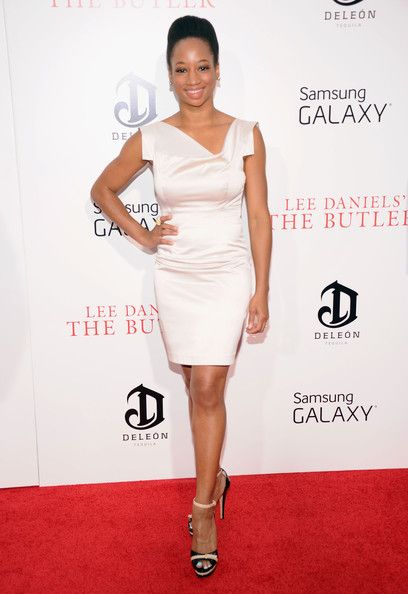 And "High School Musical" star Monique Coleman hit the carpet in a simple white cocktail dress.
Lee Daniels' The Butler hits theaters August 16th. We're SO there.
Photos: Getty
It's been years since Norse Projects and New Balance collaborated on a pair of kicks. The tandem is back in stride, offering a preview of their next co-branded release. The Norse Projects x New Balance 1500 is seen in teaser photos, offering a detailed look at certain portions of the sneaker but no overview imagery. A grey and navy upper with printed mesh paneling appears to be featured, but photos of a tan lining cause confusion as to to the colorway or number of possible pairs in the works. Check out pics below and stay tuned to Nice Kicks for updates on the Norse Projects x New Balance 1500 release.
Source: Norse Projects
---
© ianstonebrook for , 2013. |
Permalink |
No comment |
Add to
del.icio.us

Post tags: New Balance, New Balance 1500, Norse Projects

Feed enhanced by Better Feed from Ozh
First launched in 2004, the fragment design x Nike Air Force 1 AP was proven to be such a runaway success among AF1 fans that Nike Sportswear re-released it in 2008 as the Nike HTM Air Force 1. Now, five years later, it seems like fragment design's Hiroshi Fujiwara is on the verge of launching a "follow-up." Through numerous social media outlets, as well his own Instagram, Fujiwara "teased" the updated version of fragment design x Nike Air Force 1, now known as the fragment design x Nike Lunar Force 1.
Constructed on a Nike Lunarlon sole in an off-white colorway, the design perfectly complements the brown leather upper, embossed in croc skin pattern. In conjunction to the brown leather version, Fujiwara and Nike also created a black leather on white Lunarlon variant as well. Though no official release date is available, both will likely to launch in China first through select local retailers and www.nikestore.com.cn online store.
2 years after being released on M83′s last album Hurry Up, We're Dreaming, the track "Claudia Lewis" receives a visual treatment directed by actress Bryce Dallas Howard (The Help, Terminator Salvation).  Starring Lily Collins (Blind Side, Mirror Mirror)  as a blue-haired high school student, the visuals twist from romantic to science fiction as the clip unfolds. This isn't M83′s first run-in with the sci-fi genre. They recently did the soundtrack for Tom Cruise's latest movie Oblivion; check that out here.
Directed by 1st Impressions. This is taken from the Hustle Gang member's Day Two project. PREVIOUS: Young Dro & T.I. Perform "FDB" In Atlanta (Video)
More >
Big Sean's Hall Of Fame album arrives on August 27, with features from Nicki Minaj, Nas, Kid Cudi, Young Jeezy and more. See the full tracklist after the jump and hear Sean explain how his "M.I.L.F." collaboration with Nicki came out in the video above.
1. Nothing Is Stopping You
2. Fire
3. 10 2 10
4. Toyota Music
5. You Don't Know
6. Beware f. Lil Wayne & Jhené Aiko
7. First Chain f. Nas & KiD CuDi
8. Mona Lisa
9. Freaky
10. Milf f. Nicki Minaj & Juicy J
11. Sierra Leone / Greedy Ho's
12. It's Time f. Jeezy & Payroll
13. World Ablaze f. James Fauntleroy
14. Ashley f. Miguel
15. All Figured Out
Belgian design maverick Raf Simons joined forces with English prep mainstay Fred Perry on a new collection for the latter's Laurel Wreath division. Here we find Simons adopting a slightly scaled-back style, curating a 'mod' and Americana-inspired collection that takes influence from staples such as the polo and varsity jacket silhouettes. The iconic Fred Perry shirt is updated here with a bright checkerboard pattern, while tones of burgundy, blue and mustard yellow compose the details. Elsewhere, cool chino-style trousers add a dash of sophistication to this youthful range. Enjoy a look at the Raf Simons for Fred Perry Laurel Wreath Fall/Winter 2013 collection, hitting stores soon and available on Fred Perry's web shop now.

More >
Retired Miami Heat star Alonzo Mourning hit the beach in Miami with his hot wife Tracy and son Alijah (not pictured). We've got pics of the twsome flaunting their beach bods, plus Naomi Campbell also looking flawless on the beach…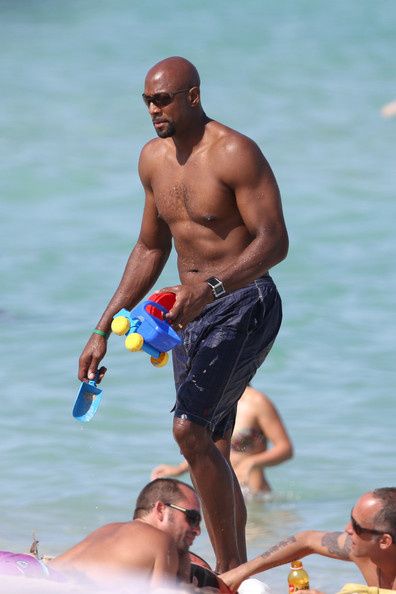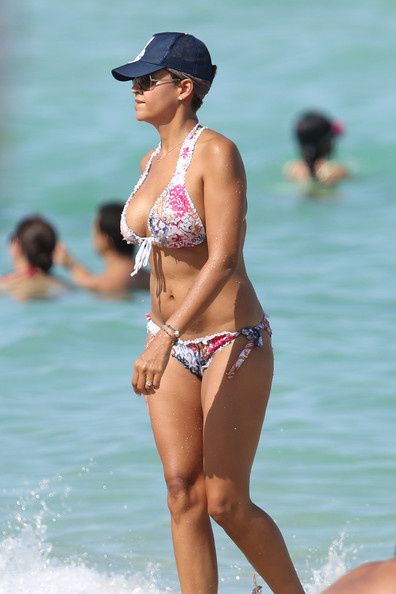 Former basketball star Alonzo Mourning was seen enjoying the afternoon on the beach, playing with his 4 year old son and chillin' with his bikini clad wife by his side. Wonder whatever happened with Tracy's DUI "situation" from earlier this year.
The couple looks great though…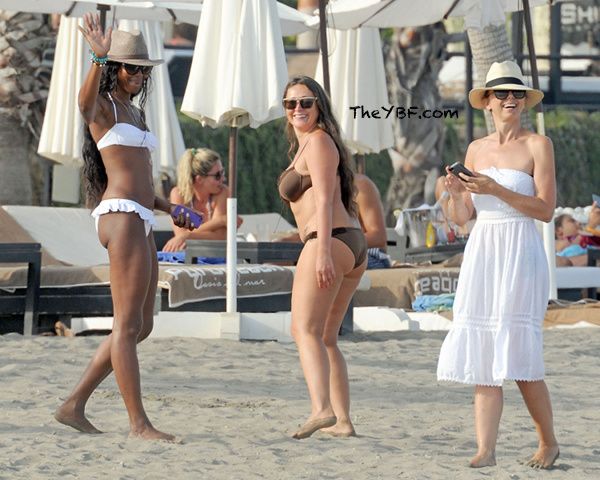 And over in Marbella, Spain, Naomi is still living the life by living out all hr days on the beach flanting her never ending gams and hot bod: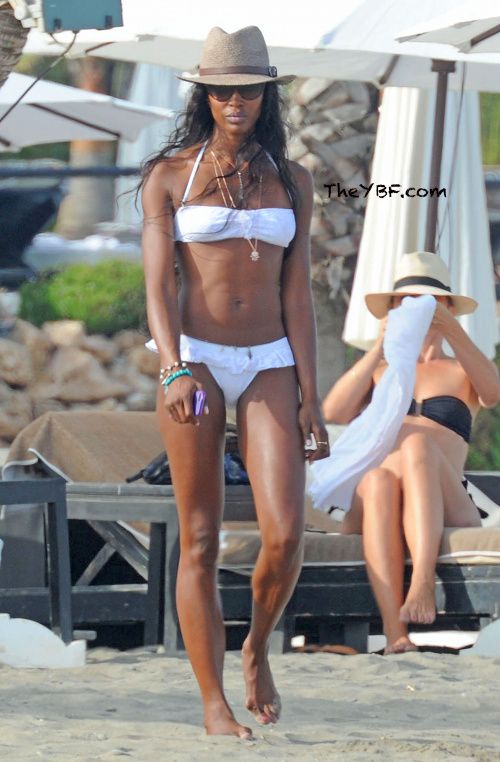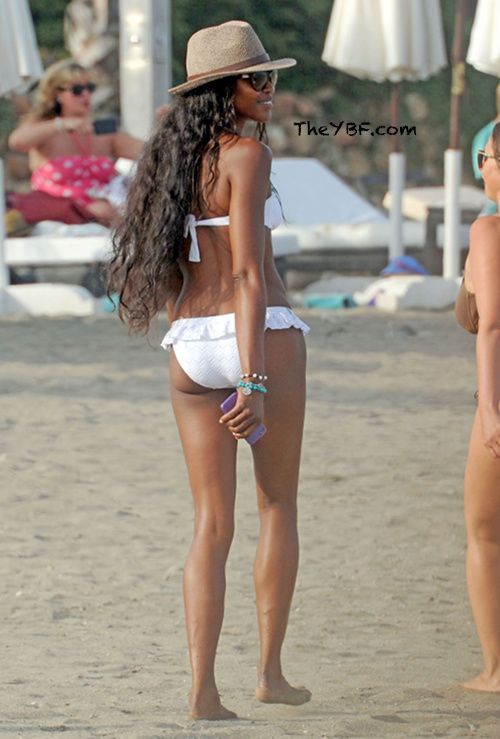 Chick doesn't need Vladislav to travel the world and do a while lot of looing fabulous all day. She's got that on lock by herself….
The Randomness:
1. Chris Brown snuck into jail this afternoon to turn himself in on that hit and run charge. He was released right after on his own recogmizance. STORY
Part of Packer Shoes' "Remember the Alamo" Boxed Set with Reebok Classic, the Mitchell & Ness 1996 NBA All-Star Game Jersey not only celebrates the 1996 NBA All-Star Game in San Antonio's Alamodome, it also honors one of the most overlooked NBA forward, Shawn Kemp. With his jersey number 40, Kemp ended up on the NBA All-Star squad for six years consecutively. But it was during the 1995-96 season, when Kemp and Gary Payton led the Seattle Supersonics (now OKC Thunder) to their first NBA Finals appearance. The duo also challenged Michael Jordan and his Chicago Bulls' supremacy on the court, extended the Finals into a six-game series before losing.
Along with the southwestern theme of turquoise and chili pepper, the limited edition jersey features a mark of authenticity from the NBA, Shawn Kemp's name, and his jersey #40 front and back. Available now exclusively through Packer Shoes in New Jersey and its online store.
Packer Shoes
941 Teaneck Road | Map
Teaneck, NJ 07666
TEL #: 201-837-2022