hhcblog
This user hasn't shared any biographical information
Posts by hhcblog
Sole Swap goes golden goal on the Nike Air Foamposite One "Mambacurial" Custom. Inspired by the recent Kobe kicks, this pair packs a purple to pink fade on the upper, set over a grass green sole. If the spot on styling wasn't enough, Sole Swap takes things up a notch by illuminating the sole. Check out these custom Pennys below and let us know if you'd rock such a sneaker in the comment section.
NiceKicks.com is a media outlet that compiles notable news and happenings related to the sports footwear industry. Nice Kicks, LLC does not, and does not intend to manufacture, create, sell, distribute, or advertise the aforementioned sneakers.
---
© ianstonebrook for , 2013. |
Permalink |
No comment |
Add to
del.icio.us

Post tags: Custom Foamposites, Custom Sneakers, Mambacurial, Nike Air Foamposite One

Feed enhanced by Better Feed from Ozh
There is no denying that the German music scene has gained more attention on an international level in the last couple of years. Adding to the hype comes Casper with the video for his new video "Im Ascheregen." Roughly translated as "ash fall," the rather biblical theme of the song is projected to its visual companion as it follows a lake baptism procedure. Don't get it twisted though, the song deals with Casper's musical evolution, which is clearly visible in this inspiring visual. The single also serves as the first audio impression from his upcoming album Hinterland, which is due September 29. Pre-orders are available here.
Big tings in Toronto tonight as Drake brings out Kanye West, TLC, Diddy and Ma$e together, J.Cole, Wale, A$AP Rocky, Lil Wayne and others at OVO Fest 2013.
We'll update with additional, longer video as it becomes available, in the meantime there are a bunch of Vines and Instagram clips here.
Previously: Drake x Ma$e (PIC)
Co-director of POW WOW Hawaii, Kamea Hadar will be heading to out to California for a solo exhibition. An artistic exploration of the human form that will touch upon themes of sex, culture and human condition, the show — titled "Face Value" — will be held at Cukui gallery in San Jose, California. Said to take inspiration from even the most subtle artistry that surrounds the Pacific islands, the collection features characteristics of Hawaiian greenery as well as the island's vibrant mix of cultures, and even touches upon its ancestry, which is the predominant theme behind the painting Kema. With doors opening August 16 at 7:00 p.m., "Face Value" is set to run until September 19.
Cukui Gallery
229 Jackson St
San Jose, CA 95112
United States

More >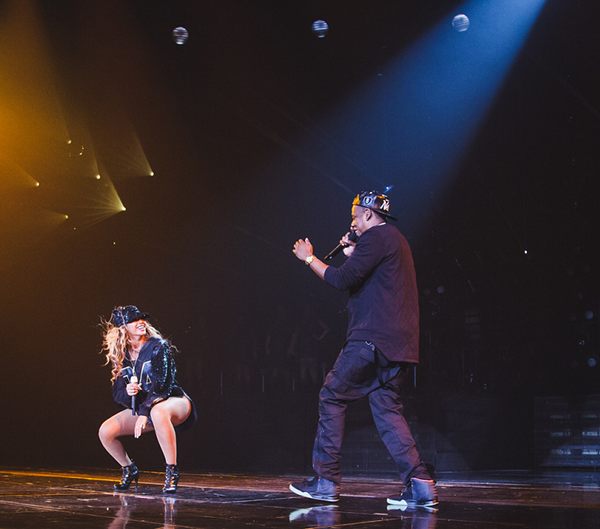 Beyonce closed out the first leg of her US tour with a bang Monday night. Check out her husband Jay-Z joining her on stage to perform "Tom Ford", plus Drake bringing out some surprising folks at the Toronto OVO Fest….
Beyonce told the haters to Bow Down as she mixed in a different outfit to close out the final stop on her tour Monday night: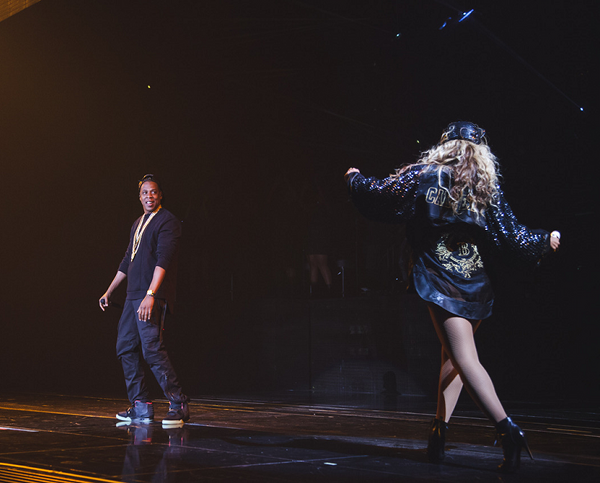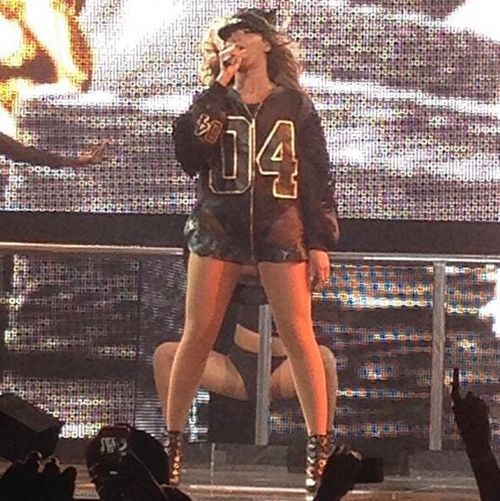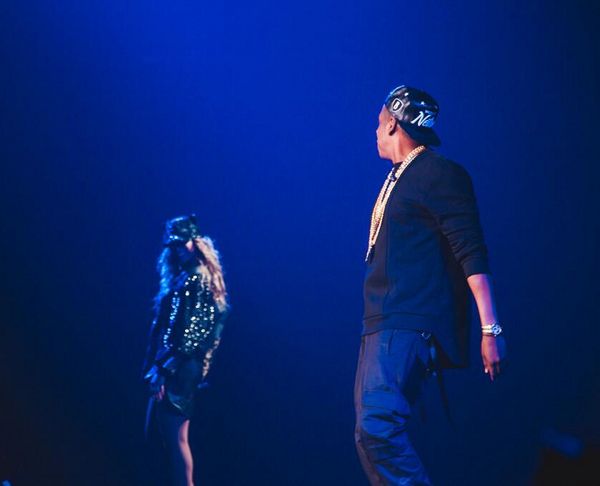 She performed her "Bow Down" track in a sparkly "Carter" jacket, then Mr. Brooklyn himself, Mr. Carter popped up on stage to spit his "Tom Ford" track with Bey dancing around. Gotta love these two.
The Carters' besties Chris Martin & Gwyneth Paltrow showed up and other celebs like little sis Solange and Tika Sumpter were also there.
And now that the first 61 shows in 43 cities are over for the Mrs. Carter Show, she circles back to BK and a few other US cities this December. And you can catch her at Jay's and Budweiser's Made In America Festival during Labor Day weekend.
And up in Toronto: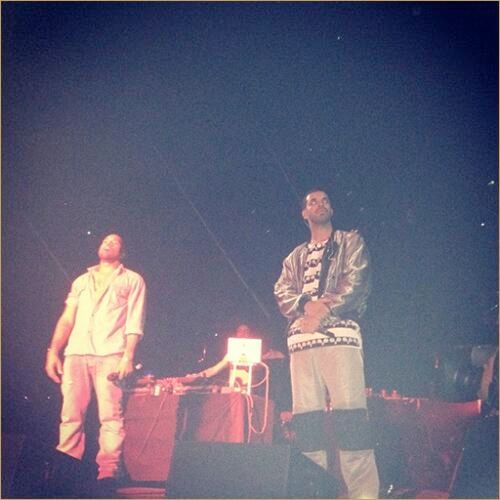 Drake brought the unexpected with him to OVO Fest. He surprised the crowd and brought out Kanye West at Monday night's concert to perform "New Slaves".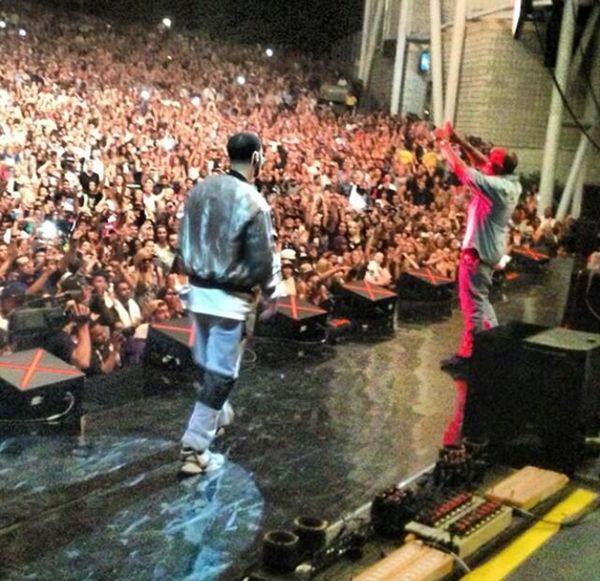 'Ye let 'em know The Roc was in the building and then took over the stage.
And look who else was there:
Diddy & Mase popped up as the most random & surprising special guests. Mase just looks happy to get out the house. The two rocked out with "Mo Money Mo Problems" and a few other tracks. Peep the vid above.
Big Sean, the Weeknd, and more also performed as scheduled.
Photos: MCSWT's IG/Hits On Hits IG/Dreamville Nation IG, Video: DJ Drama's IG
A favorite from Nike's running stable, the Air Pegasus+ 30 gets gradient treatment with its "Fortress Green" colorway. We see four different shades of green utilized on the upper and inner lining, which incorporates Engineered Mesh and Hyperfuse. Black Swooshes overlay the side panels and are made to match the coinciding outsole. Currently, supplies are limited, so head over to End (with 0 in the account) if the photos below have garnered your interest.
Source: END.
---
© gabe for , 2013. |
Permalink |
No comment |
Add to
del.icio.us

Post tags: Nike Air Pegasus 30

Feed enhanced by Better Feed from Ozh
Here's a bit of random news for the day: a two-year old Tampon commercial has recently surfaced and it features an appearance from quite an unlikely artist: New York based rapper, Action Bronson. Taking to his instagram to share a screen-shot of him in the middle of a notably awkward conversation, the rapper is part of Kotex's minute long compilation of men being asked to buy tampons for a female stranger. Although the commercial doesn't show it, according to Bronson, he went ahead and helped the lady out:
I was in a Tampon commercial a couple years back hahaha…. She had just asked me to buy her tampons…. Of course I said yes
Mrs. Knowles-Carter brought out Hov for a performance of "Tom Ford" at her Barclays Center show in Brooklyn last night. Here's footage from the surprise appearance.
Previously: Video: Jay-Z – Picasso Baby (A Performance Art Piece)
Hank Aaron hits his 660th and 661st home run.

More >
RapFix is MTV News' hub for breaking hip-hop stories, features, exclusive behind-the-scenes content and everything in between. The conversation begins on the blog and continues on our weekly show "RapFix Live," hosted by Sway Calloway.
Follow us on Twitter:
@MTVRapFix
Like us on Facebook:
Facebook.com/RapFix
Watch full episodes of "RapFix Live":
RapFixLive.MTV.com
Managing Editor
Nadeska Alexis